Barbados Heavily Affected by the (Swine) Flu
Written by: gop | posted: Oct 6, 2009 - 12:00:00 AM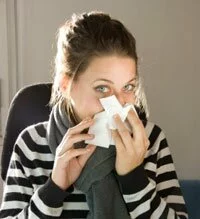 The H1N1 virus (Swine Flu) has affected many in Barbados, and two have died as a result.
Photo: FreeDigitalPhotos.net
The (Swine Flu) flu in Barbados in now affecting thousands of Barbadians.
Over the past couple of weeks Barbadians have been informed of schools at all point of the island closing, and students being rush to polyclinics complaining of headaches, fever, nausea, and vomiting.
The flu situation with the schools has not been critical, but has been a disruption of the educational system. The Ministry of Education and comments by doctors on radio and television, has been asking parents to desist from sending student to school if they display flu-like symptoms.
Barbados is also under the watch for a more cynical flu called the H1N1, or more commonly the swine flu, as some Barbadians have been infected, and two have died as a result of being infected.
To date, officials have mentioned that person who are chiefly at risk of dying from the virus attack are the immune-compromised, the very young, and the elderly.
Apart from schools many workplaces have been affected by absenteeism.
In a news article on ABC news the first doses of (Swine Flu) H1N1 vaccine were being given to children today, a day after it has been given to health care workers.
This vaccination project is expected to be the largest ever in American history. It is expected these flu shots will also extend across the world, as the H1N1 vaccine is becoming a pandemic.