Pepsi boycott continues due to sponsorship of the gay agenda
Written by: gop | posted: Wednesday, Apr 8, 2009 - 12:00:00 AM EST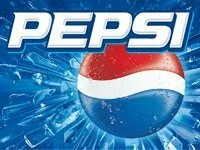 In January LifeSiteNews reported on the one million dollars Pepsi gave to PFLAG and another homosexual group known as the Human Rights Campaign (HRC)
The American Family Association (AFA) is calling for a boycott of soft drink giant PepsiCo over its support of pro-homosexual groups, in particular the homosexualist group known as Families and Friends of Lesbians and Gays (PFLAG), reports Thaddeus M. Baklinski, LifeSiteNews.com.

PFLAG has recently begun a campaign against an organization that helps ex-homosexuals to return to a normal lifestyle, called Parents and Friends of Ex-Gays and Gays (PFOX). Donald E. Wildmon, founder and Chairman of the AFA, said in a press release that, "By issuing national press releases against PFOX, by organizing protests at ex-gay conferences, by publishing anti-ex-gay literature, and by opposing ex-gays equal access to public venues, Pepsi-supported Parents, Families and Friends of Lesbians and Gays (PFLAG) contributes to the intolerance of the ex-gay community, stereotypes former homosexuals, and continually misrepresents PFOX's mission."

In January LifeSiteNews reported on the one million dollars Pepsi gave to PFLAG and another homosexual group known as the Human Rights Campaign (HRC), a group that describes itself as "America's largest civil rights organization working to achieve lesbian, gay, bisexual and transgender equality."

This money was used in part to support HRC and PFLAG efforts in California to defeat Proposition 8, the November ballot initiative which defined marriage as being between a man and a woman.

"PFLAG is a vocal and activist homosexual group that calls those who oppose homosexual marriage 'the forces of prejudice and discrimination,'" noted Wildmon. "PFLAG not only cheered the California Supreme Court's ruling on May 15 which legalized same-sex marriage, it was also vociferous in its opposition to Proposition 8, the ballot initiative which restored traditional marriage in California on Election Day."

"By funding PFLAG, PepsiCo and its shareholders help promote fear and hostility against the ex-gay community and other heterosexuals. PepsiCo is the leading corporate sponsor of PFLAG."

Wildmon explained that the AFA wrote Pepsi two times (on October 14 and October 29) requesting a meeting to discuss Pepsi's support of homosexual groups, and asking that the company remain neutral, neither supporting nor opposing the homosexual agenda.

Subsequently the AFA received what it described as a "condescending letter" from Paul Boykas, Pepsi's director of public policy, in which Boykas acknowledged Pepsi's support of the homosexual movement.

"Clearly, PepsiCo has no intentions of being neutral in the culture war. Instead, PepsiCo has thrown their entire influence behind the homosexual movement. Some shareholders will introduce a resolution in the upcoming PepsiCo meeting, asking it to be neutral in the culture war," Mr. Wildmon concluded.

"We're asking people, number one, not to buy these products; and number two, and more importantly, to let Pepsi know that they're joining the boycott by going [online] and signing the boycott pledge."

Pepsi products include Pepsi cola, Mountain Dew, Sierra Mist, Mug Root Beer, Frito Lay chips, Tropicana orange juice, Gatorade, Quaker oatmeal, Lipton Green Tea, Dole juices, and Aquafina bottled water.