Prof Bartholomew wants his name deleted from UWI's emeritus roll
Professor Courtenay Bartholomew diagnosed the first case of AIDS in the English-speaking Caribbean. Founder and director of the Medical Research Foundation of Trinidad and Tobago
Written by: gop | posted: Sunday, Jul 5, 2009 - 12:00:00 AM EST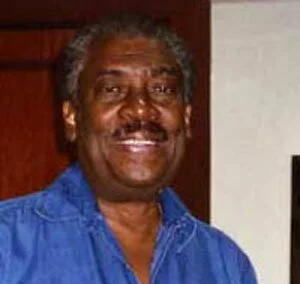 Professor Bartholomew: accuse the university, not only of condoning, but also of being an accessory to fraud.
photo: trinidadexpress
According to the Trinidadexpress, Prof Courtenay Bartholomew has written University of the West Indies Principal Clement Sankat, asking that his name be deleted from the school's list of "emeritus professors".
In an undated, letter to Sankat Professor Bartholomew expressed his shock that the university's representative on the Council of the Faculty of Medicine voted for Dr Smith as president of the Council of the Medical Board.
Professor Bartholomew also brought to the attention of the university allegations of a member of the Faculty of Medical who submitted false curriculum Vitae.
He has therefore accuse the university, not only of condoning, but also of being an accessory to fraud and pushing under the carpet, matters concerning integrity-as if these things are not important in academia.(trinidadexpress).
A Bit on Professor Courtenay Bartholomew (See full article at caribbean-icons.org)
Professor Courtenay Bartholomew diagnosed the first case of AIDS in the English-speaking Caribbean. Founder and director of the Medical Research Foundation of Trinidad and Tobago, he has had an illustrious career in medical education and research, spanning over three decades.
He was the first lecturer in Medicine and later the first West Indian Professor of Medicine at the UWI Faculty of Medicine in Trinidad. He was also the region's leading gastroenterologist and was noted for his early research on the venom of scorpion stings and pancreatitis, a problem which was once rampant in the tropics.
In later years, he became famous for his pioneering research on HIV/AIDS in the Caribbean.