Airlines Are Now Tweeting
The idea of airlines tweeting the locations of their aircrafts has been touted by many as a great one
Written by: gop | posted: Oct 11, 2009 - 12:00:00 AM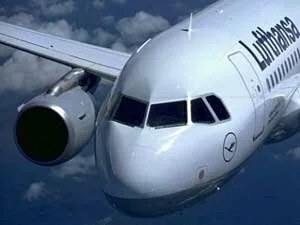 These great iron birds are now Tweeting - Lufthansa airlines
Airlines are now tweeting and this makes a lot of sense. Now persons can follow exactly where a particular plane is at any particular time.

The questions which might be asked by commuters of planes as to will my flight be on time, or will it be late is now something of the past, at least for those airlines who have joined the tweeting world.

Lufthansa airlines has set up a new service named MySkyStatus that automatically posts the current position of your flight to Twitter or Facebook.

Will Caribbean airlines such as Caribbean-Airlines, and LIAT be following suite in allowing its passengers to follow its departure and arrival times on the internet for each aircraft?

This idea of airlines tweeting the locations of their aircrafts has been touted by many as a great one, and it can decrease the stress encountered at airports by family members and friends, who are usually posted there, reading from monitors the expected arrival times of aircraft which aren't always accurate.

It is with amazement one watches on to see these great iron birds are now themselves tweeting.

All of this is coming on the heels of many believing that twitter is losing its appeal.