CARICOM Heads sign CARIPASS Treaty in Dominica
CARIPASS is expected to encourage hassle free travel, and increase security within CARICOM
Written by: gop | posted: Wednesday, Mar 31, 2010 - 12:00:00 AM EST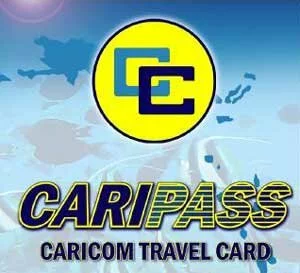 CARICOM Heads sign CARIPASS Treaty for the implementation of an electronic travel card.
Photo: CARIPASS.org
Roseau, Dominica :: Caribbean Community (CARICOM) Heads of Government on March 12, 2010 signed an agreement on the CARICOM Travel Card called the CARIPASS treaty.
CARIPASS would entitle current holders of passports issued by CARICOM Member States and legal residents, who are 16 years and over, to be eligible for the card.
CARIPASS holders would be expeditiously processed through specially designed self service gates at airports and eventually sea ports and could proceed directly to Baggage Arrival and Customs Halls.
The CARIPASS cards are alternative travel documents for regional travel and are valid for periods of one or three years.
Similar cards are used the world over and are being adapted for the CARICOM area so as to encourage hassle free travel, and increase security within the area.
CARICOM leaders had previously discussed the implementation of the card at the 30th Summit of CARICOM, held in Georgetown, Guyana in July 2009, where an implementation date of the end of 2009 was considered.