Jamaica decriminalises marijuana use if in small quantities
By: Jeff Gill - Friday, Jun 13, 2014 - 06:51:20 PM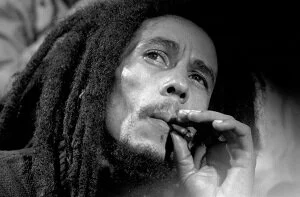 Marijuana use being decriminalised
KINGSTON, Jamaica - An act to regulate the importation, exportation, manufacture, sale and use of opium and other dangerous drugs called the Dangerous Drugs Act will be amended in order to allow the decriminalisation of possession of small amounts of marijuana, also known as ganja.
During a Jamaica House press conference yesterday, Justice Minister Mark Golding said the Portia Simpson Miller administration will be supporting an amendment as to how marijuana possession is seen by the law.
"Cabinet has approved certain changes to the law relating to ganja. These relate to the possession of small quantities of ganja for personal use, the smoking of ganja in private places and the use of ganja for medical/medicinal purposes," Golding said.
He also announced that Cabinet had also approved the decriminalisation of ganja for religious use and said he hoped the law would be amended by early September.
The amended law will see to it that persons in possession of the drug in quantities less than two ounces be ticketed and fine, but not incur a criminal record.
The act which was formed 15 April, 1948 was last amended in 1987 and in part stipulated that persons who import or export or take any steps in its preparation would have been guilty of an offence and on conviction before a Circuit Court, be sentenced to a fine of not less than five hundred dollars for each ounce of ganja, or to imprisonment for a term not exceeding thirty-five years or to both such fine and imprisonment.
What is interesting and haven't been addressed is how cultivation of the drug will be seen by the law if since more than two ounces in ones possession will attract a criminal record. Does it mean that persons have to seek the drug from illegal sources, with illegal quantities?